The Startup Collaborative came to us with a request to brand their Omaha Startup Week event, a five-day long conference that connects, educates and inspires entrepreneurs, corporate innovators and anyone interested in investing in a tech startup. The event was made for a rare breed, unique individuals with big ideas and thus was visually centered around the icon of a "unicorn," which also happens to have a double meaning. In the tech world a
unicorn is a startup company valued at over $1 billion. Using this icon allowed the Startup Collaborative to emphasize its main goal to radically improve the odds of startup success
.
The task was to create a logo and then translate it into a couple of applications to show them how to use the theme and brand to blow it out to other mediums during the event. We created a visual mood board from which they picked a look for the unicorn, followed by a sketch and translation of the unicorn in illustrator. From there different versions of the unicorn were crafted with different lockups, zeroing in on the one below to show to the client. Colors and fonts were predetermined and had to follow their existing brand standards. We picked a steel blue to combine with two of their more poppy colors, yellow and pink-orange.

In addition online banners were created, as well as a banner for their home page.

As an extra bonus, we created 3 posters. Not sure if they got actually printed due to time and budget but were used as an idea for other promotional materials by the Startup Collaborative.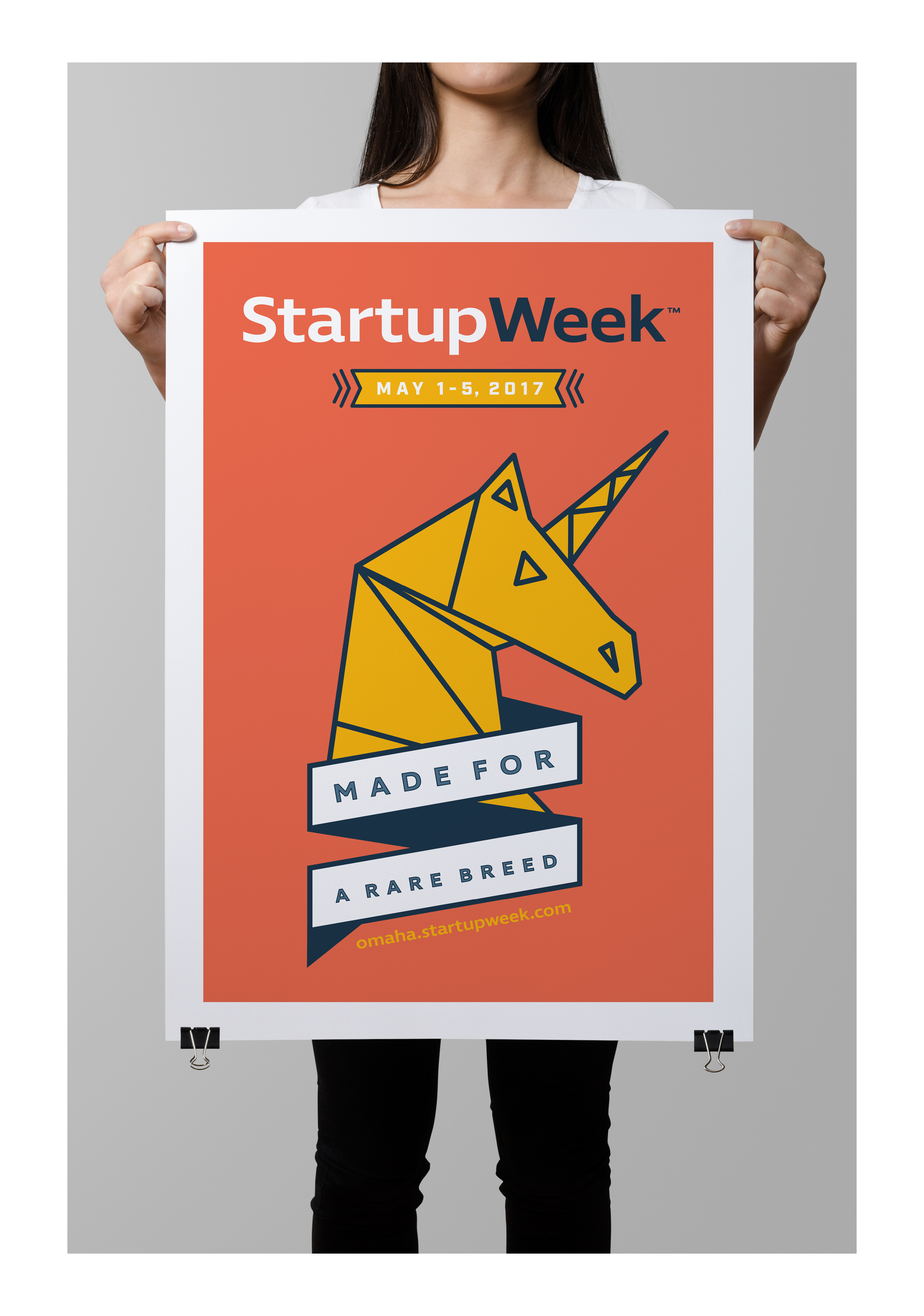 Work created while working at BL.

CCO: Carter Weitz
AD: Dessi Price
Illustrations: Dessi Price
Project Management: Courtney Kottich